Image Courtesy cars.co.za
The Japanese brand Toyota presented in India the new Urban Cruiser 2022, an SUV developed in partnership with Maruti Suzuki. This SUV is produced at the Bidadi plant along with its twin, the Suzuki Vitara and can be purchased in African regions such as Nigeria, Ethiopia, Ghana, South Africa, Tanzania. The Urban Cruiser will share design elements, features and engine with the Suzuki Vitara.
Design
Design-wise, the front fascia is quite aggressive with LED headlights and an acrylic grille and a chrome splitter that runs from one corner to the other. The front bumper is tall and is surrounded by LED headlights. And we see the 'Hybrid' badge just below the rearview mirror, revealing its powertrain choice.
We find on the sides some tires with 17-inch rings, and a floating roof. At the rear, the model features C-shaped taillights that reach all the way to the tailgate. This model has a chrome strip placed in the center and has the Toyota logo which merges with the taillights. The Urban Cruiser is 4.36 meters long, this SUV will have both front and all-wheel drive.
Inside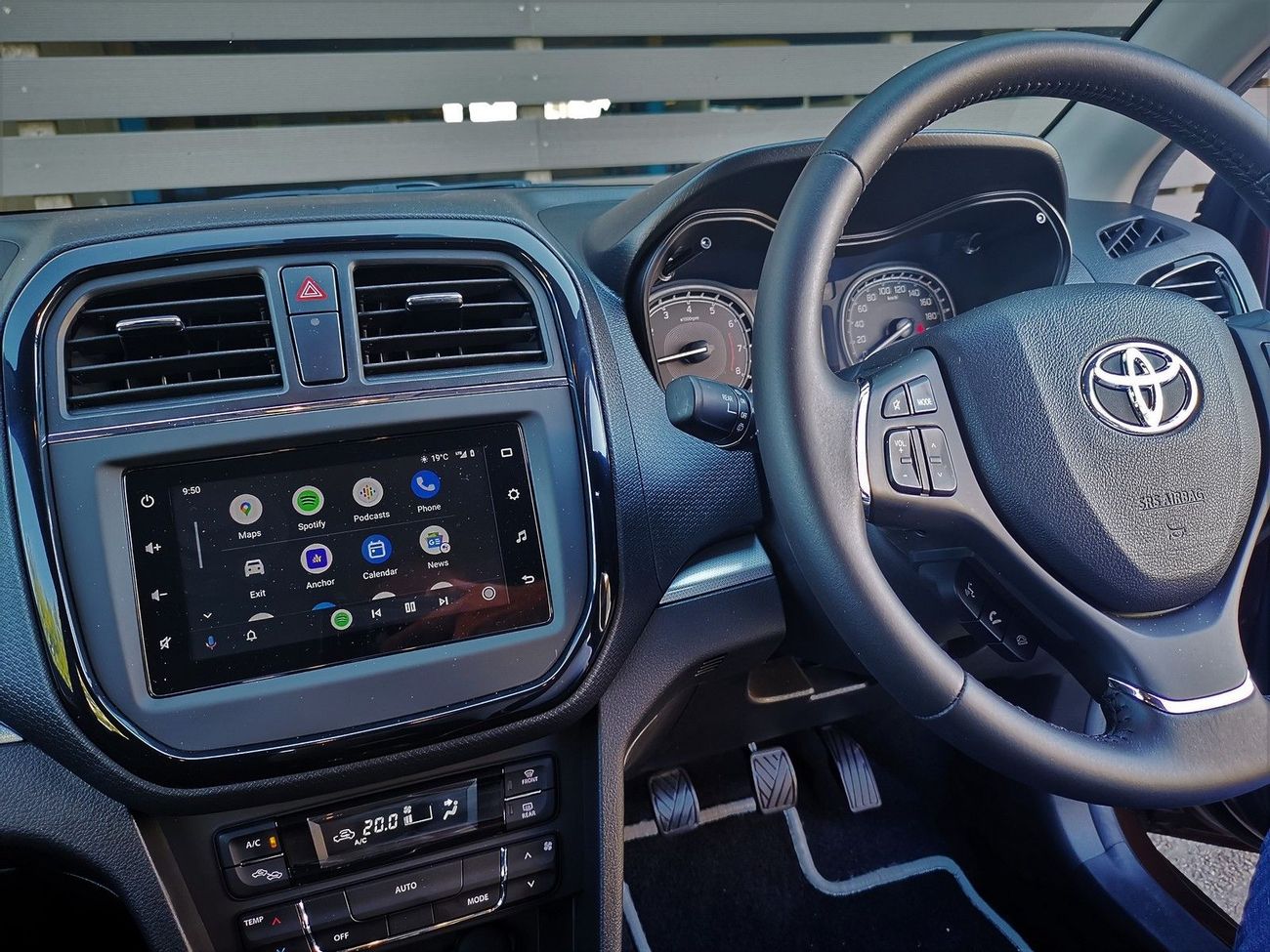 Image Courtesy cars.co.za
As for the equipment, the Urban Cruiser will have a 9-inch screen for the infotainment system, a 7-inch digital instrument panel, panoramic roof, wireless charger, 360 camera, head up display and through a Smartphone it will be possible to control some functions remotely. It will also have 6 airbags, ABS and EBD brakes, electronic stability control and traction control.
Engine
Image Courtesy carandriver.com
Regarding the motor configuration, the Urban Cruiser 2022 has two versions with different motorization. Initially, it has a 1.5-liter Suzuki engine with a 12-volt light hybrid that will give it a power of 101 horsepower and a torque of 135 Nm. The other option will deliver 114 horsepower and 141 Nm of torque. The transmission will be either a five-speed manual or a six-speed automatic. It is certainly not a large or fast vehicle, it is certainly a serious candidate to compete in the compact SUV segment and will also have front or all-wheel drive options.
Rivals
The Urban Cruiser will face the Hyundai Creta, the Kia Seltos or the Volkswagen T-Cross. We have known this model that has been one of the best sellers in 2022 on the African continent, the new Toyota Urban Cruiser 2022. What do you think of this model? Would they buy it? Do not forget to subscribe to cartanzania.com to learn everything related to the automotive world.